Street Light Report Details
Reported defective street light near number 2 Parkside, Wallasey, CH44 via Wirral Council website (16, Nov, 2016).
Seacombe voting ward.
Previously reported, according to council website, on 27/10/16 (see screen-shot below).
Report updated to include defaced lamp number.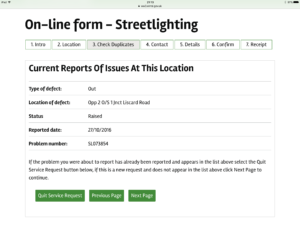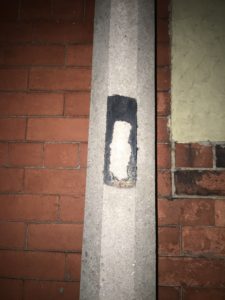 The lamp is giving no light. Appears to be a sodium light fitting.
Lamp post number is not readable as it has been defaced. My guess is that it is number 1 as it is nearest the town hall end of the road and the low numbers.
Photos taken Saturday, 12th November.