Defective Street Light Report
Street/Road Name
Church Crescent
Wirral District
Wallasey
Lamp Post Number
unreadable
Nature of Defect(s)
Permanently off
Estimate of Time Defective
More than three months
Additional Information
This sodium lamp is facing the nearby church, but is impossible to identify further as lamp numbers have worn away. From description on council website it is likely to be number 2, but this is not certain. It is the first lamp on the left when entering Church Crescent from Church Road, Seacombe.
Streetlighting here is good on Church Road, but extremely poor less than fifty yards further behind the church. This is largely due to an LED lamp also being defective in St Pauls Road. This area has sheltered housing and a high proportion of elderly residents.
Seacombe voting ward.
Street Lamp Image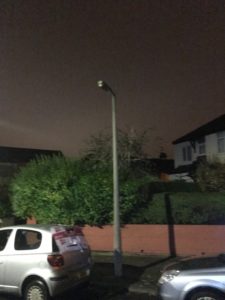 Other Images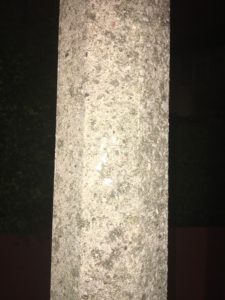 Council Streetlighting Online Form Error
While reporting this light as defective the council online reporting tool rejected further input (see photo, larger than usual for legibility). I was unable to report this lamp until returning home. Whether this is a deliberate limit placed by the council on reporting is presently unknown.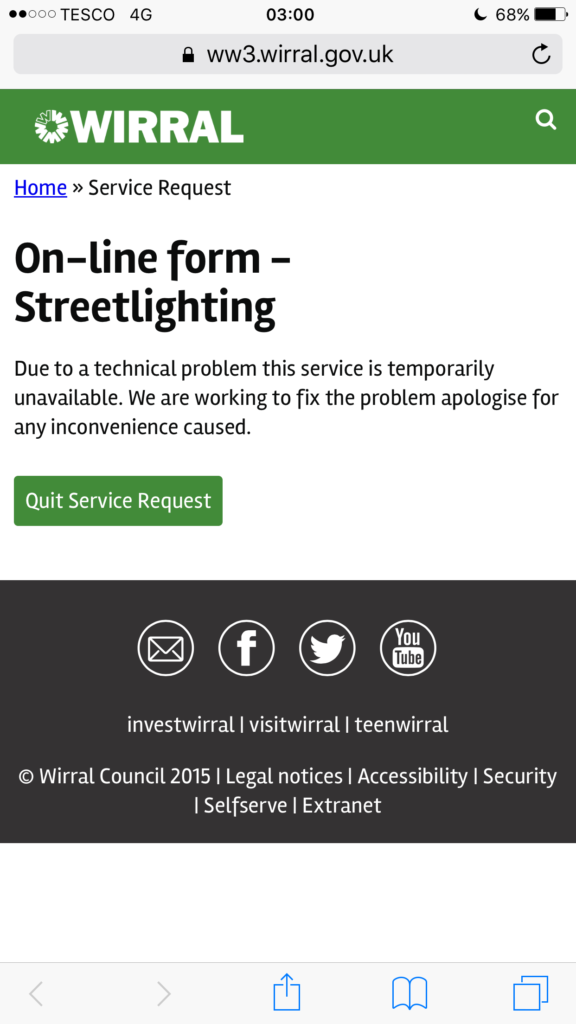 Reported on: 27/11/2016