Street Light Report Details
Reported defective street light on Liscard Road (junction with Martins Lane), Wallasey, CH44. The lamp is on a traffic island designed to split traffic entering and leaving Martins Lane. Fault reported using Wirral Council On-line form – Streetlighting (24, Nov, 2016).
Wirral Council Website Reporting Problems
This street light is entered here as reported to the council, but the Wirral Council website is currently timing out while making this request. It states "The system is recording your details.
This process may take a few minutes to complete so please be patient." It has remained on this status for ten minutes now. This problem brings reporting the dozens of street lights out in Wallasey to an end for today. I will verify the report by council email. (EDIT: Email indicates it was received…time to report a few more!)
Additional Details
Liscard voting ward.
Previously listed as unreported according to council website.
This is a new LED unit.
LED lamp giving no light. The lamp post number is visible, but faded. Recommended for replacement using online form.
Local illumination level reasonable at time of report as there are multiple redundant lighting units in the area and a near to full moon!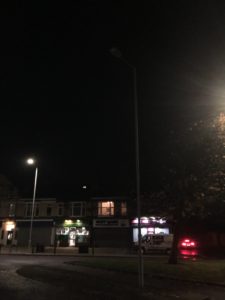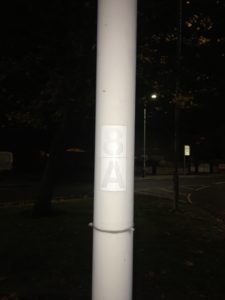 Photos taken Saturday, 12th November.